We're Designers
Any good successful project starts by a good scheme. We are trained and certified to have the best design possible for your systems.

We're Integrators
Our industry goes all about integration. We specialize in bringing together component subsystems into a whole and ensuring that those subsystems function together in the best way possible.

We're Installers
We combine our 30 years of experience along to our international certifications to bring the most state of the art installation techniques blended with an immersive attention to detail.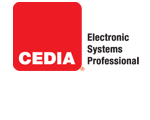 Generation after generation, Audiotec Group evolves and develops its services to ensure our customers satisfaction of the most advanced audio/visual solutions available.
In our decades of experience, we pride ourselves on being at the forefront of technology, consistently in touch with the ever-changing industry, so that we can provide you with the products and services that fit your lifestyle and business.

Audio & Video
A wide range of industries and establishments depend on Audiotec Group for professional, sustainable and practical audio/visual solutions. Audiotec Group ensures the most specialized service by providing the most technologically advanced products, installed professionally by skilled technicians who have been trained with some of the world's most renowned institutions.
From installing the latest in presentation systems for conference rooms and amphitheatres, to creating the ideal ambient sound system for restaurants and malls, the Group is being continually dedicated to innovation and professionalism.
Public Address
Matrix Systems
Paging and Announcement Systems – Evacuation System
Conference Rooms
Multi Purpose Rooms

Sound
When entertainment is your business, it's vital that you ensure the best sounding equipment available. Audiotec Group has partnered with countless events, festivals, concerts, nightclubs and music venues over the years to make sure that their music entertainment is enjoyed the way it was meant to be – perfectly.

RESIDENTIAL
Imagine being able to control your audio, video and security systems all at a touch of a button. With Audiotec Group's integrated solutions, using a selection of our top-of-the-range brands and superior sound and visual systems, it can become a reality.
After a detailed consultation, experienced technicians will assess your lifestyle to advise you with the ultimate system for your home, turning it into the technological experience you've always dreamed of.
Home Theater
Whole House Distribution Systems
Background Music
Control Systems
Outdoor Music Systems
Dimming Systems
Complete House Integration

Security
Safety and security should be a priority above all else. Audiotec Group can provide you with the latest in security systems, including CCTV and alarms that can all be integrated into your establishment's automated system, allowing you full access at all times.
All of the Group's security solutions are customized for your needs, giving you the power of security with the most sophisticated technology.
Complete CCTV systems
Alarm Systems

Rental
Audiotec Group offers you the opportunity to rent some of the most advanced audio and visual equipment available. Being the exclusive agent for several of the world's top brands, the Group can help you get the sound and video quality you need for your event or establishment by installing and maintaining any equipment you choose to rent.
Sound System
Lighting
Projection System
Translation System